Why get involved with catalyst?
We have a focus on experiential learning by introducing solutions journalism techniques and investigative. Student work leads to published stories, not just hypothetical class exercises. By exposing students to this novel approach of investigations+solutions, we prepare SOJC graduates to enter the journalism field, positioning them to become leaders as journalism seeks new ways of engaging audiences who have lost trust in the news media and are discouraged by doom-and-gloom-only stories.
We offer four Catalyst courses: J463/563 Investigative Reporting, J463/563 Solutions Journalism, J463/563 Data Journalism, and J408/508 Catalyst Workshop. All of our courses are cross-listed for both undergraduate and graduate students.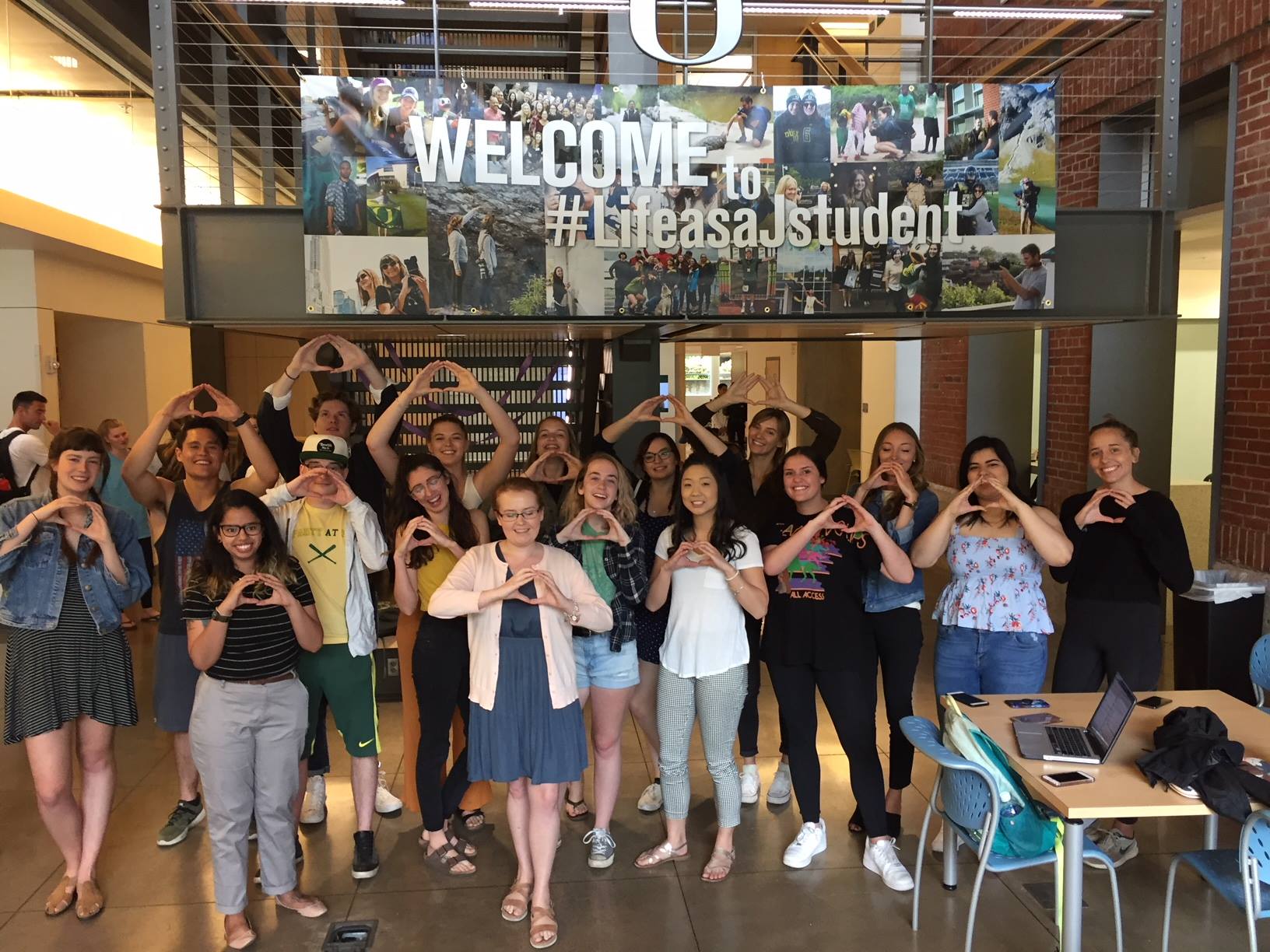 Students engaged in Catalyst will:
Enter the journalism profession with new reporting tools and a strengthened perspective on their civic mission;
View journalistic storytelling as a vehicle for uncovering wrongdoing and as a way to show society what's possible;
Gain greater awareness of how journalism affects society and does — or does not — promote social change;
Report nuanced, evidence-based stories that point to ways communities can solve problems;
Produce published journalism, further building their portfolios while contributing to the public good.
What our students say about catalyst
"The Catalyst program taught me how to center the voices of the people who are impacted most by policy, and how to find actionable solutions to complex issues. It showed me that empathy is my greatest asset."
Abbey McDonald, SOJC '20
Reporter, The Astorian

"It's no exaggeration to say Catalyst formed the foundation for my journalism. Teaching me the fundamentals of investigations and solutions, Catalyst showed me how my generation of journalists can move local news from the daily reporting audiences expect to the deep reporting communities need."
Zack Demars, '20
Special Projects Reporter, Bend Bulletin

"The research and investigative skills I learned through Catalyst formed the groundwork that allowed me to build a career in journalism."
Michael Tobin, '20
Reporter, Bloomberg News