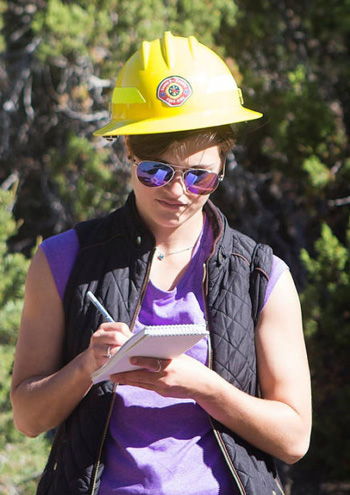 The Catalyst Journalism Project is a reporting, teaching, research, and service initiative at the University of Oregon that brings together investigative reporting and solutions journalism. Investigative reporting fulfills the essential accountability role underlying press freedoms. Solutions journalism combats growing cynicism and mistrust of the media by demonstrating even the thorniest social challenges can provide opportunity for hope. Standing alone, investigative journalism can sometimes leave citizens unsure about how to respond. Solutions journalism can help bridge that gap through stories that can improve audiences' feelings of trust in media and self-efficacy about societal problems with the result of making our communities better places in which to live. By combining the two methods, journalism can put greater pressure on leaders to solve problems by showing readers that problems are not intractable. Catalyst serves our state through reporting stories that provide accountability, deliver transparency, and generate positive impact in our communities.

American journalism faces a crisis as news organizations shrink and the public trust in the news they receive from national sources diminishes. In Oregon, community journalism still enjoys a high degree of trust, but local newsrooms across Oregon say they can no longer meet the basic information needs of the public. At the same time, University of Oregon student journalists are eager to gain experience providing public-service reporting. Launched in 2016, Catalyst was founded with a commitment to the public service and social responsibility roles of journalism.
Teaching
We have a focus on experiential learning by introducing solutions journalism techniques and investigative. Student work leads to published stories, not just hypothetical class exercises. By exposing students to this novel approach of investigations+solutions, we prepare SOJC graduates to enter the journalism field, positioning them to become leaders as journalism seeks new ways of engaging audiences who have lost trust in the news media and are discouraged by doom-and-gloom-only stories.
We offer four Catalyst courses: J463/563 Investigative Reporting, J463/563 Solutions Journalism, J463/563 Data Journalism, and J408/508 Catalyst Workshop. All of our courses are cross-listed for both undergraduate and graduate students.
Students engaged in Catalyst will:
Enter the journalism profession with new reporting tools and a strengthened perspective on their civic mission;
View journalistic storytelling as a vehicle for uncovering wrongdoing and as a way to show society what's possible;
Gain greater awareness of how journalism affects society and does — or does not — promote social change;
Report nuanced, evidence-based stories that point to ways communities can solve problems;
Produce published journalism, further building their portfolios while contributing to the public good.
Reporting
In addition to our courses, we run a year round newsroom that employs Catalyst students as reporting interns. Our newsroom is dedicated to publishing deeply reported watchdog stories that investigate problems, point to evidence-based solutions, and engage our communities through stories that make a difference. Oregonians are seeing widening gaps in access to news, which makes it increasingly difficult for our state to have informed communities. Our student newsroom publishes multimedia stories in partnership with news organizations across the state, strengthening Oregonians' understanding of civic issues and giving them the information they need to make sound decisions in a democracy.
Catalyst is the first university-based newsroom of its kind in the Pacific Northwest and the only one in the country dedicated to an investigations/ solutions focus. The newsroom allows students to produce more stories with even greater depth on issues that resonate in Oregon. Under the direction of faculty editors, Catalyst student reporters produce multimedia stories developed in the Catalyst newsroom or directly with news outlets around the state. Students are paid for their work while receiving coaching, editing, and mentoring through faculty members working with Catalyst. To date, Catalyst has helped students publish more than 40 in-depth investigative or solutions-oriented stories in community news outlets across Oregon.
Solutions Journalism Network
The Evergreen Hill Fund of the Oregon Community Foundation
EDITORIAL INDEPENDENCY POLICY
We subscribe to standards of editorial independence adopted by the Institute for Nonprofit News:
Our organization retains full authority over editorial content to protect the best journalistic and business interests of our organization. We maintain a firewall between news coverage decisions and sources of all revenue. Acceptance of financial support does not constitute implied or actual endorsement of donors or their products, services or opinions.
We accept gifts, grants and sponsorships from individuals and organizations for the general support of our activities, but our news judgments are made independently and not on the basis of donor support.
Our organization may consider donations to support the coverage of particular topics, but our organization maintains editorial control of the coverage. We will cede no right of review or influence of editorial content, nor of unauthorized distribution of editorial content.
Our organization will make public all donors who give a total of $5,000 or more per year. We will accept anonymous donations for general support only if it is clear that sufficient safeguards have been put into place that the expenditure of that donation is made independently by our organization and in compliance with INN's Membership Standards.