Why Teach Solutions Journalism?
Solutions journalism is an emerging reporting genre that appears to engage audiences differently than traditional journalism and is attractive to younger audiences. Around 2016, market research by the BBC revealed that 64% of audiences under age 35 desire solutions-focused news. Meanwhile, a growing number of news outlets in the U.S. and Europe are incorporated solutions news into their coverage.
By teaching solutions journalism, you can arm students with new reporting skills while strengthening their existing ones. Because solutions journalism is often confused with advocacy or soft news, exploring solutions journalism helps students consider the lines between journalism, advocacy and puff pieces. Our research at the University of Oregon SOJC has shown that some of today's students are wary of traditional journalism's focus on negativity and are eager to learn this new approach.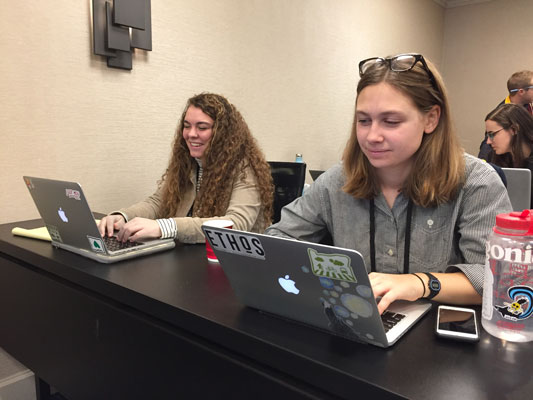 This guide, from the Catalyst Journalism Project, offers in-depth content so you can create your own solutions journalism course or a module within an existing course. Materials are organized by course objective: Identify What Solutions Journalism Is – And Isn't; Describe, Explain and Create Solutions Journalism Through Appropriate Frames, Structure, Sources and Interview Techniques; and the related objectives, Discriminate Between Solutions Journalism, Advocacy and Soft News, and See Themselves as Contributing to the Debate About Solutions Journalism.
The learning objectives were developed based on Fink's taxonomy of significant learning – foundational, applying, integrative, human and metacognitive – to assist you whether your course focuses on concepts, skills or a mix. You can adopt and adapt entire modules as units for your course and pick and choose from activities and assignments to create your own modules or course.